ABOUT DENTON ENGINEERING
If It's Made Of Steel, We Can Fix It!
Denton Engineering & Hydraulics started off as a husband and wife partnership in 2004 doing machining and light fabrication. It has since grown into a one-stop engineering workshop: servicing and repairing heavy machinery as well as offering a 24 hour breakdown contact. Since being established in 2004, Denton Engineering & Hydraulics has grown in size and capabilities that required the workshop to be relocated twice before settling at Glenwood Drive Thornton.
Being located close to the junction of the M1 Motorway and New England Highway, we are centrally located on major transport corridors in order to service the Hunter Valley, Newcastle, Central Coast and beyond.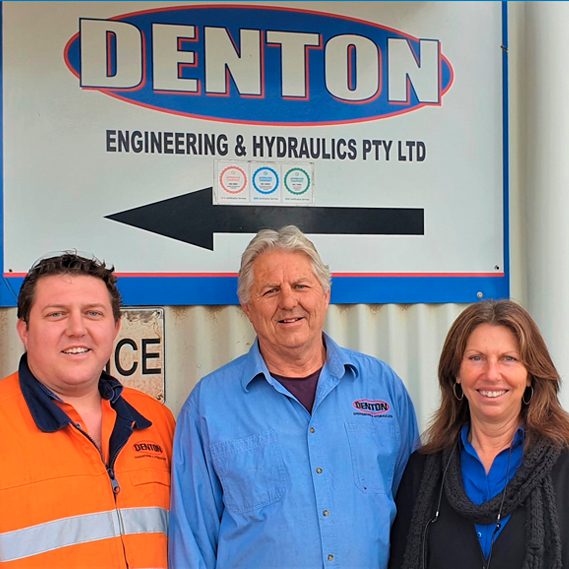 Our workshops cover 2000sq metres serviced by a 20Tonne and a 5Tonne overhead crane with an additional 2000sq metre hardstand area. In 2009 Denton Engineering & Hydraulics was awarded Eclipse Media and Events award for Fastest Growing Manufacturer. Since then we have continued to refine our quality, expand our capabilities and increase our efficiency, while sustaining a challenging and rewarding work environment. Denton Engineering & Hydraulics was also recognised in the 2019 Hunter Manufacturing Awards as a finalist in the category of "Manufacturing Excellence in the Region"
We are very proud to be members of HunterNet and Business Hunter (Hunter Business Chamber). Denton Engineering & Hydraulics is a Quality Certified Company in ISO 9001 Quality Management Systems, ISO 45001 Occupational Health & Safety Management Systems and ISO 14001 Environmental Management Systems. This cements our reputation as a reliable supplier of quality products and machining services for a diverse range of industries. At Denton Engineering & Hydraulics we also have an interest in our community and regularly contribute to local causes and institutions.